Our Vision
"Where Eagles Fly, Sustainable Growth IS GREAT."
As a well-established multinational corporation with a rich history, Great Eagle always makes strategic efforts to continuously create value for stakeholders. Against the backdrop of rising challenges and technological advancement, the Group progresses with the times and strives to achieve its vision.
Great Eagle's vision is not limited to the future of the Group, instead it is intertwined with the development of the society and the world. The vision Great Eagle sees, is Sustainable Growth.
Sustainable Growth
Information and knowledge flow freely without boundaries, making different parts of the world more interdependent in every aspect. New ideas can be hatched anytime. The world is not just changing, it is being reshaped every moment; being sustainable is perhaps the best way to achieve meaningful growth that benefits both the business and the society.
Our "GREAT" Mission
The Group actualizes its Vision by taking practical and effective measures.
| | | |
| --- | --- | --- |
| G | – | Globalization |
| | | The Group is constantly expanding its boundaries, in terms of geographical location of its businesses, scope of services and the size of target audience. Through the process of globalization, the Group creates value for individuals and the local community in different regions and of different levels. |
| R | – | Reliability |
| | | The Group maintains its financial strength in a prudent and steadfast manner. In the execution of work, the team at Great Eagle demonstrates its trustworthy attitude and delivers services of a consistent quality. |
| E | – | Excellence |
| | | The Great Eagle team never stops improving, it pursues perfection and achieves excellence. |
| A | – | Adaptability |
| | | While the business environment and customer needs evolve frequently, the team embraces the change and is able to rise to challenges by innovating the business and practices. |
| T | – | Teamwork |
| | | The people in Great Eagle connect with each other with their heart. They are concentric and in unity when working at any level within the Group and also externally with other stakeholders. |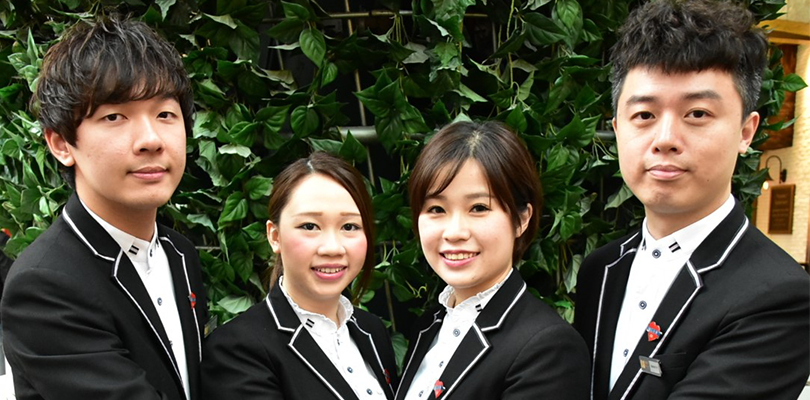 Our Values
While being GREAT, the actions of the Group manifest its Core Values.
| | | |
| --- | --- | --- |
| I | – | INTEGRITY |
| | | Honesty and truthfulness are what run through all of the Group's dealings and communications. |
| S | – | Social Good |
| | | Not only does the Group does well in its businesses, it also does good for the society and the world, turning its actions into direct, positive impact. |