Property Management
The Property Development arm's portfolio comprises approximately 3.7 million square feet of retail and commercial premises, more than 1.5 million square feet of residential buildings and estates, as well as industrial premises.
The property management team comprises property management professionals, professional engineers and surveyors in various disciplines, qualified professional supervisors and well-equipped staff members at all levels, with abundant experience in managing of quality buildings. Comprehensive training in various areas is provided to the team, including customer services, etiquette and quality system implementation, fire control, crisis management, relevant laws and policies, regulatory compliance, as well as social responsibility.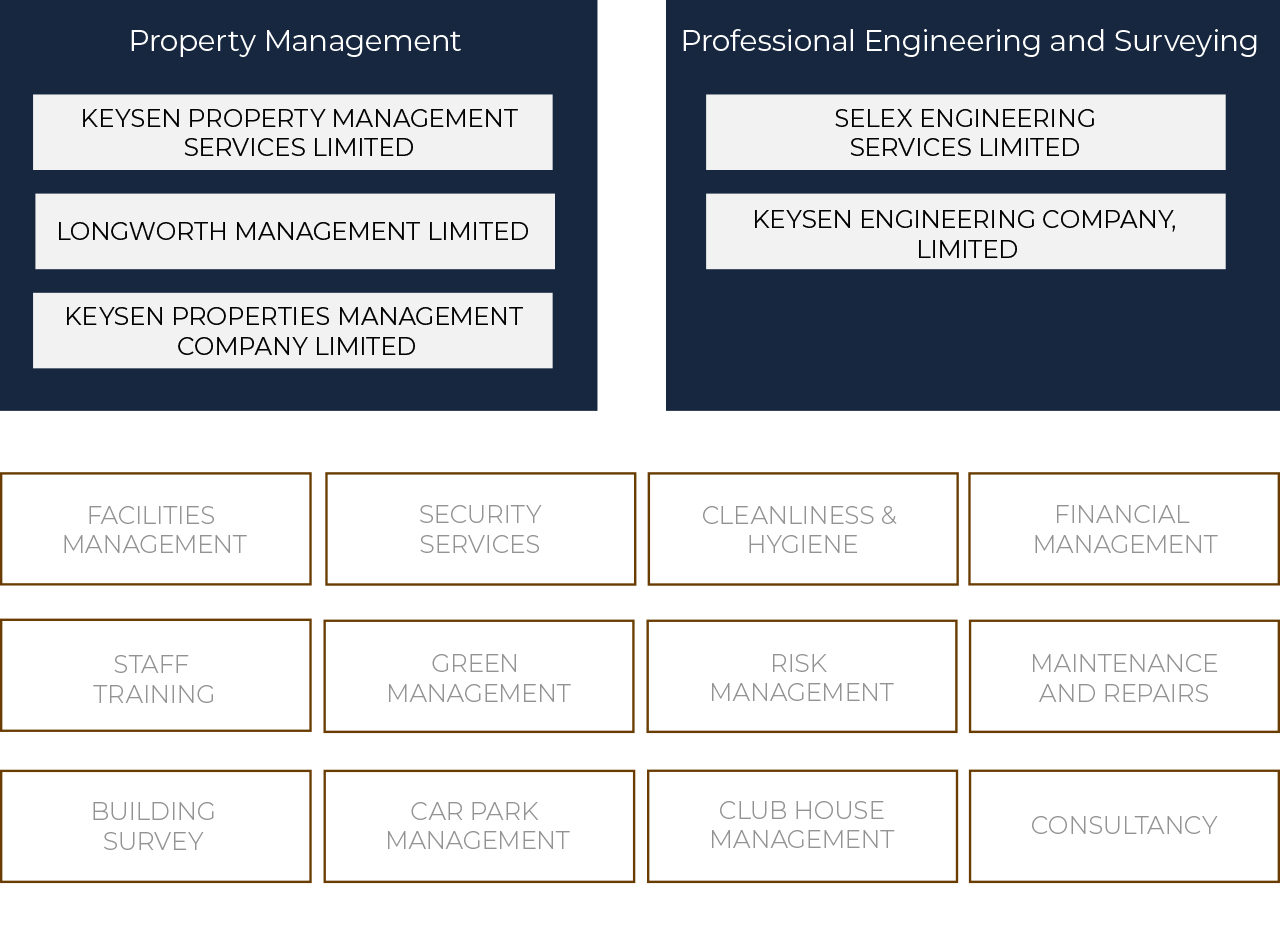 A reliable Integrated Management System is being practiced in the properties, attaining triple certification for ISO 9001, ISO 14001 and ISO 45001.
Keysen Property Management Services Limited is a full member of The Hong Kong Association of Property Management Companies Limited, and a corporate member of The Hong Kong Association of Customer Service Excellence.