Embracing Green Diet With Green Monday
Great Eagle Unveils Innovative OmniPork Menus At The Group's Starred Chinese Restaurants
(25 May 2021, Hong Kong) – Green Monday's dedication to advocating healthy and sustainable diets echoes with Great Eagle's vision on sustainable development. This thus leads to closer strategic partnership between the two to launch various green projects in the hope of promoting a net-zero and sustainable built future.
Great Eagle presents vegetarian menus created with OmniPork series in four of its much-acclaimed Chinese restaurants, including T'ang Court at The Langham, Hong Kong (three-star Michelin), Ming Court at Cordis, Hong Kong (one-star Michelin), Ming Court Wanchai and Yat Tung Heen at Eaton HK (one-star Michelin). Released in mid-May, the menus offer diners plant-based fine-dining experience, also reflecting the vision of Great Eagle and Green Monday to achieve sustainable development through this collaboration.

Exquisite, Delicious and Healthy: New Green Menus

T'ang Court at The Langham, Hong Kong, which is helmed by Chinese Master Chef Kwong Wai Keung and has retained their Three Michelin Stars rating for the sixth consecutive year, introduces rendition of Cantonese favourites, including OmniPork with Fungus and Coriander Soup ($100 per person), Sautéed OmniPork Strip with Wheat Gluten, Celery, Red and Yellow Bell Pepper ($200), Sautéed OmniPork with Pine Nuts Wrapped in Lettuce ($240), Pan-fried OmniPork with Water Chestnut, Chinese Celery and Mushroom Cake ($200), and Inaniwa Noodles with OmniPork Strip, Gluten and Dried Bean Curd Paste ($90 per person).
At the one-Michelin-starred Ming Court, Cordis, Hong Kong, Executive Chef Li Yuet Faat serves up newly-designed menu with a focus on two signature products of OmniPork series. Made with OmniPork, Sweet and Sour OmniPork, Dragon Fruit, Bell Pepper, Stir-Fried ($238), Winter Melon, OmniPork, Fox Nut, Water Chestnut, Steamed ($138 per person) and OmniPork, Bell Pepper, Crispy Noodle, Black Bean Sauce, Fried ($188) are healthy alternatives for diners, while Fried Rice, OmniPork Luncheon, Marinated Termite Mushroom, Chinese Kale ($238) features the second star product. Vegetarian set menu ($788 per person) which consists of 8 courses is another option for diners to feast on.

At Ming Court Wanchai, the Culinary Director Tsang Chiu King who led Ming Court at the former Langham Place Hotel (now Cordis, Hong Kong) when it achieved one Michelin star, creates a vegetarian fine dining menu ($768 per person) that features plant-based ingredient OmniPork. It begins with Sautéed String Beans with OmniPork and Preserved Vegetables and Pan-fried OmniPork Cake with Lotus Root, followed by Bean Curd Broth with OmniPork and Morel Mushrooms. Then serves the main courses, including Braised Bamboo Pith Stuffed with OmniPork in Pumpkin Sauce, Sautéed OmniPork Meat Balls with Fresh Peppercorn in Casserole, Deep-fried Taro stuffed with OmniPork and Fried Rice with OmniPork, Assorted Mushrooms and Vegetables wrapped in Lotus Leaf.

Celebrated Chef Tam of the one Michelin-starred Yat Tung Heen proudly presents a new vegetarian menu, providing guests with healthier dining options while bringing awareness to environmental impact. Highlights include Stir-fried OmniPork Strip with Asparagus and Fresh Lily Bulbs ($268), Deep-fried OmniPork-stuffed Morel Mushroom and Pomelo Peel topped with Black Pepper Sauce ($288), Deep-fried OmniPork-stuffed Eggplant with Crispy Garlic and Chili ($238), and Steamed Angled Luffa with OmniPork Strip and Preserved Vegetable ($238). A vegetarian set menu ($820 per person) is also available for those who enjoy the house specialties.
In addition, Great Eagle has started the advocacy at corporate level by promoting "go green one day per week" and has provided plant-based foods at staff canteens of the Group's hotels to further the profound impact to their staff.

Dr. Lo Ka Shui, Chairman and Managing Director of Great Eagle Holdings Limited, said, "This year, Great Eagle has formed an impactful and strategic partnership with Green Monday. Apart from investing in Green Monday Holdings, the Group strives to introduce plant-based diets to the community by mobilising the new menu launch at our Michelin-starred Chinese restaurants. By leading the diet change, we can create constructive influence, hoping to alleviate some of the world's most pressing issues such as climate change and food insecurity, and tackle the sustainability challenges together."

Mr David Yeung, Founder and CEO of Green Monday Group, commented, "Great Eagle has been continuously supporting our mission, development and events since our early days. We now collaborate with their 4 fine-dining Chinese restaurants to launch a series of vegetarian menus showcasing OmniPork. Apart from innovative ingredients, chef's creativity is just as crucial. Their elevated interpretations go beyond taste and traditions of Cantonese cuisine and deliver an unparalleled green dining experience. So much so that these Chinese restaurants represent the epitomes of plant-based cuisine of its kind."
Menu Highlights:
T'ang Court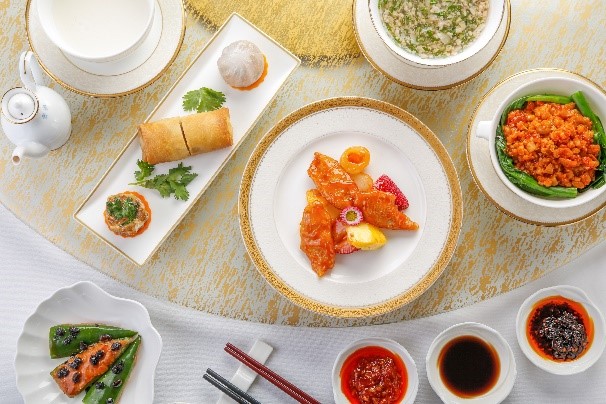 Plant-based Menu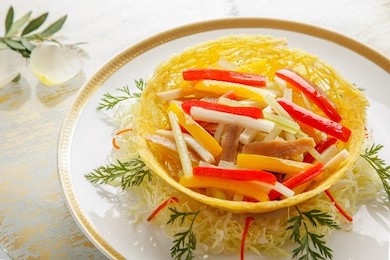 Sautéed OmniPork Strip with Wheat Gluten, Celery, Red and Yellow Bell Pepper
Ming Court at Cordis, Hong Kong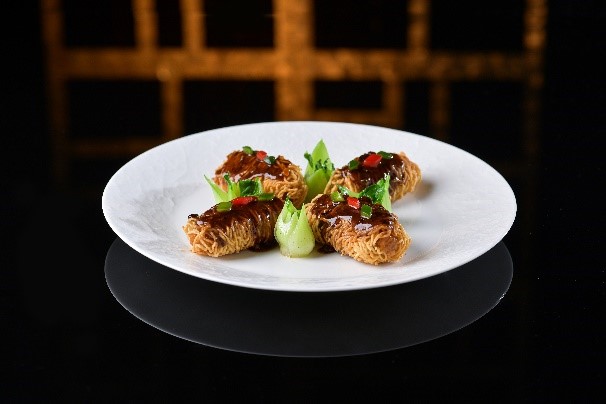 OmniPork, Bell Pepper, Crispy Noodle,
Black Bean Sauce, Fried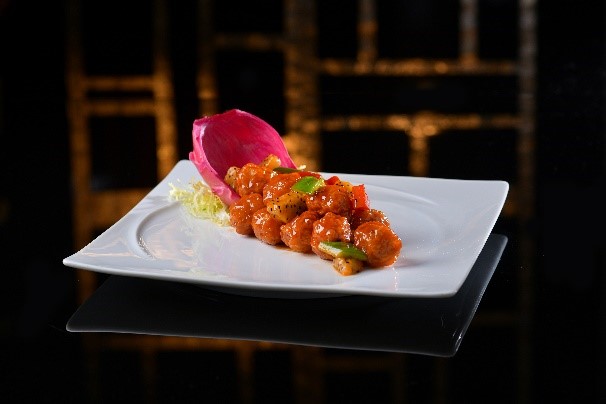 Sweet and Sour OmniPork, Dragon Fruit,
Bell Pepper, Stir-Fried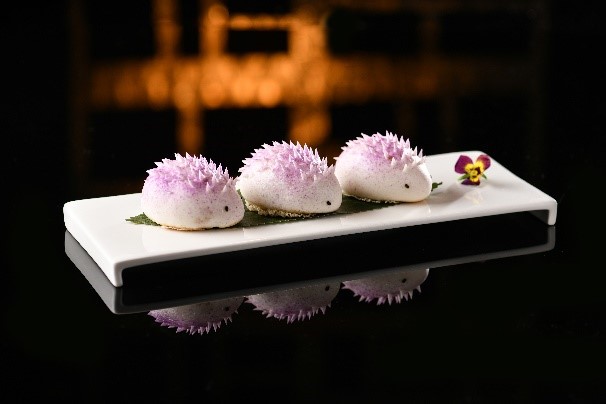 OmniPork Bun, Water Chestnut,
Pickled Chinese Cabbage, Pan-Fried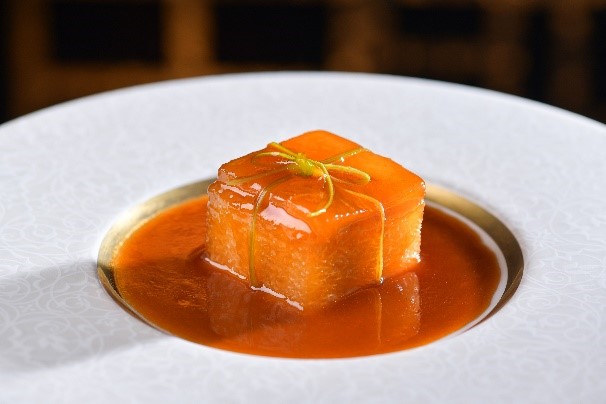 Winter Melon, OmniPork, Fox Nut,
Water Chestnut, Steamed
Ming Court Wanchai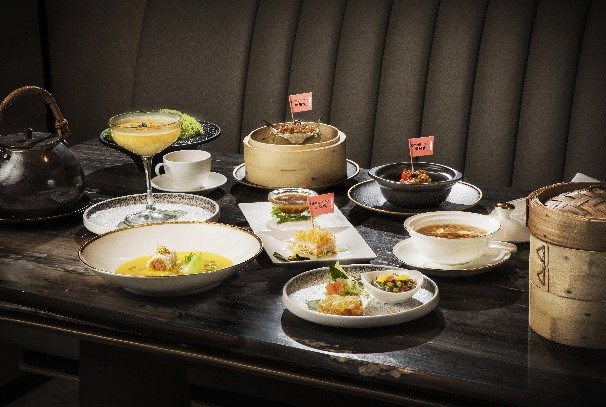 Vegetarian Fine-dining Menu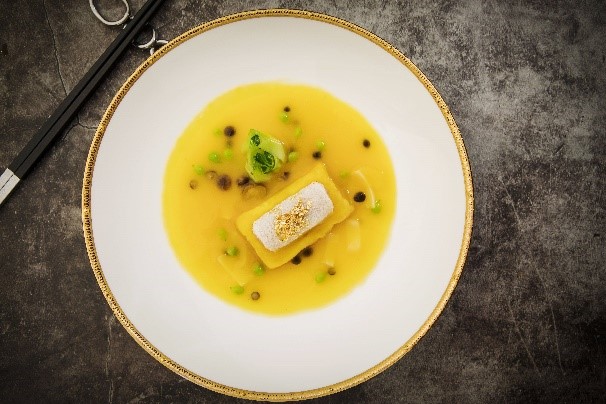 Braised Bamboo Pith Stuffed with
OmniPork in Pumpkin Sauce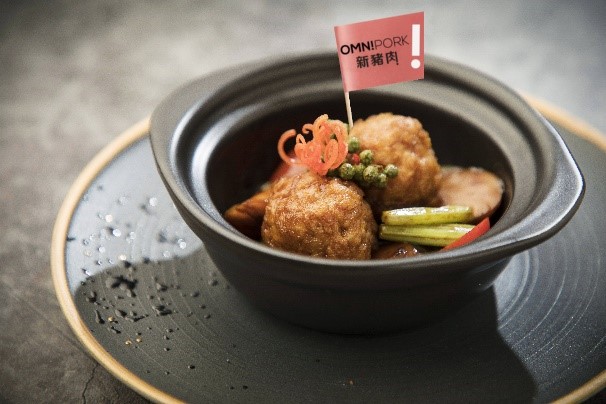 Sautéed OmniPork Meat Balls with Fresh Peppercorn in Casserole
Fried Rice with OmniPork, Assorted Mushrooms and Vegetables Wrapped in Lotus Leaf
Yat Tung Heen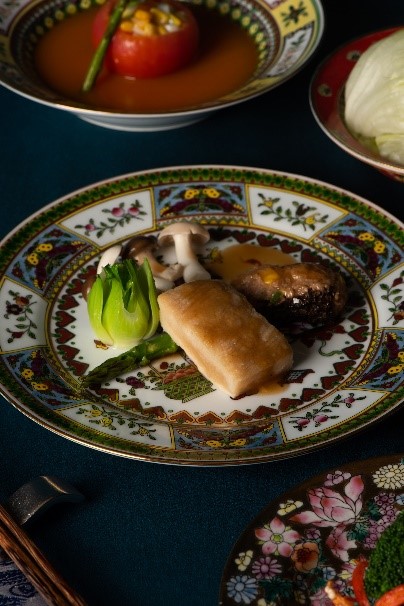 Deep-fried OmniPork-stuffed Morel Mushroom and Pomelo Peel, Topped with Black Pepper Sauce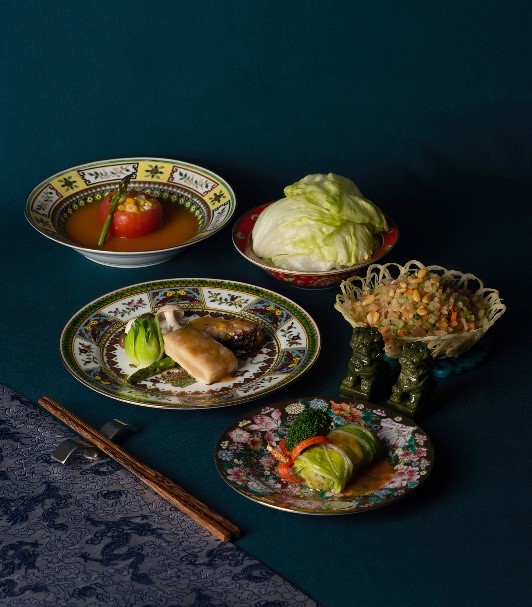 Healthy Vegetarian Set Menu
* All menus are subject to 10% service charge